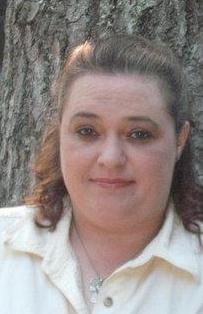 Sherry Bentley-Short never expected to need the help of the Inter-Faith Council. Sherry and her husband, Paul, began working as teenagers, worked their way through college and planned to continue until they both retired. But life doesn't always go according to plan.
"I have been sick for the past two and a half years and haven't been able to work," says Sherry who was a massage therapist. "My health started going wrong and I just couldn't be on my feet anymore. I couldn't get approved for disability because I didn't have a diagnosis until very recently." That diagnosis is asbestosis which she believes is the result of being exposed to asbestos when she was a child. "My dad was a teacher when a team of workers came to tear the asbestos out of his school," she says. "I helped clean up the dirt and dust and of course wasn't wearing a mask." While Sherry's spirit shines through in her voice, she admits, "I'm miserable.  There is absolutely nothing that can fix the things that are happening to me. I have a really hard time breathing.  At times, I lose all control of my body and just fall over. I lose the muscle control in the left side of my face." 
"My husband has been completely supporting the family delivering pizzas and working on cars," she says.  But the money he earns hasn't always been enough to support Sherry, Paul and their two children.  "A couple of years ago, I was feeling sick and scared to death," she says.  "I looked online for somebody who could help and found IFC.  I went there one morning looking for groceries because I had nothing in the cupboards." In addition to groceries, IFC helped with rent that month and prescription medication that Bentley-Short couldn't afford.
"IFC kick-started what is slowly becoming a recovery," she says. "When I first went there, we were three months behind on our rent and were getting ready to be evicted.  Now our rent and bills are completely caught up, we have groceries in the house and we have the ability to start functioning again. We know that we can go to IFC when things get really hard," she says.  "They turned things around for me.  What they did for me and my family brings me to tears and I'm not a person who cries easily. IFC makes me feel like there is always somebody who cares."