Friends and Neighbors,

Many people living in Chapel Hill are not even aware that there is a Women and Children's homeless shelter here in our beautiful town. HomeStart is run by the Inter-Faith Council, a social service organization that also runs the Food Pantry and the men's shelter, which are all supported by private donations.

HomeStart's mission is to provide "a safe, structured home for homeless women and children, helping them to access community resources and offering everyone on-going support to break the cycle of poverty and homelessness." While necessities such as shelter, meals, and health services are met, budgetary restrictions do not allow for any furnishings beyond the basics.

That's where we'd like to make a difference.

A Lotta Love's mission is to empower the women and their children to reclaim their pride while living in this temporary environment. With your help, we can breath life into these sterile rooms and make them feel more like home.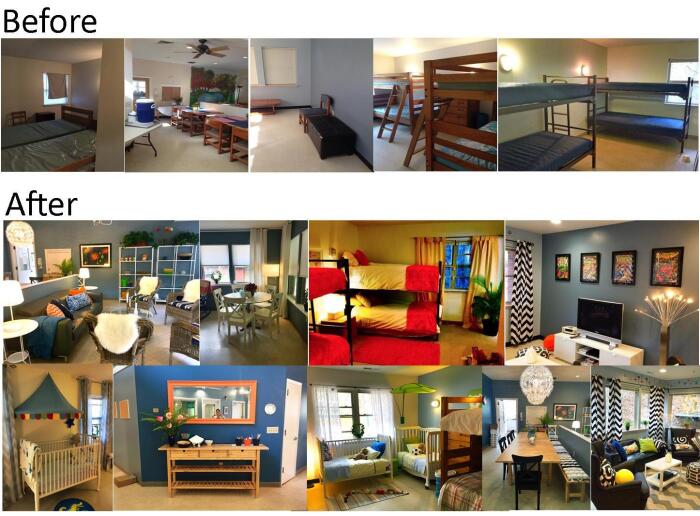 Please help us by volunteering your time so that we can afford these local women and children, our former and future neighbors, the dignity of a cheerful home until they can get back on their feet.
Thank you!

Charlotta Sjoelin (sjoelin@gmail.com)