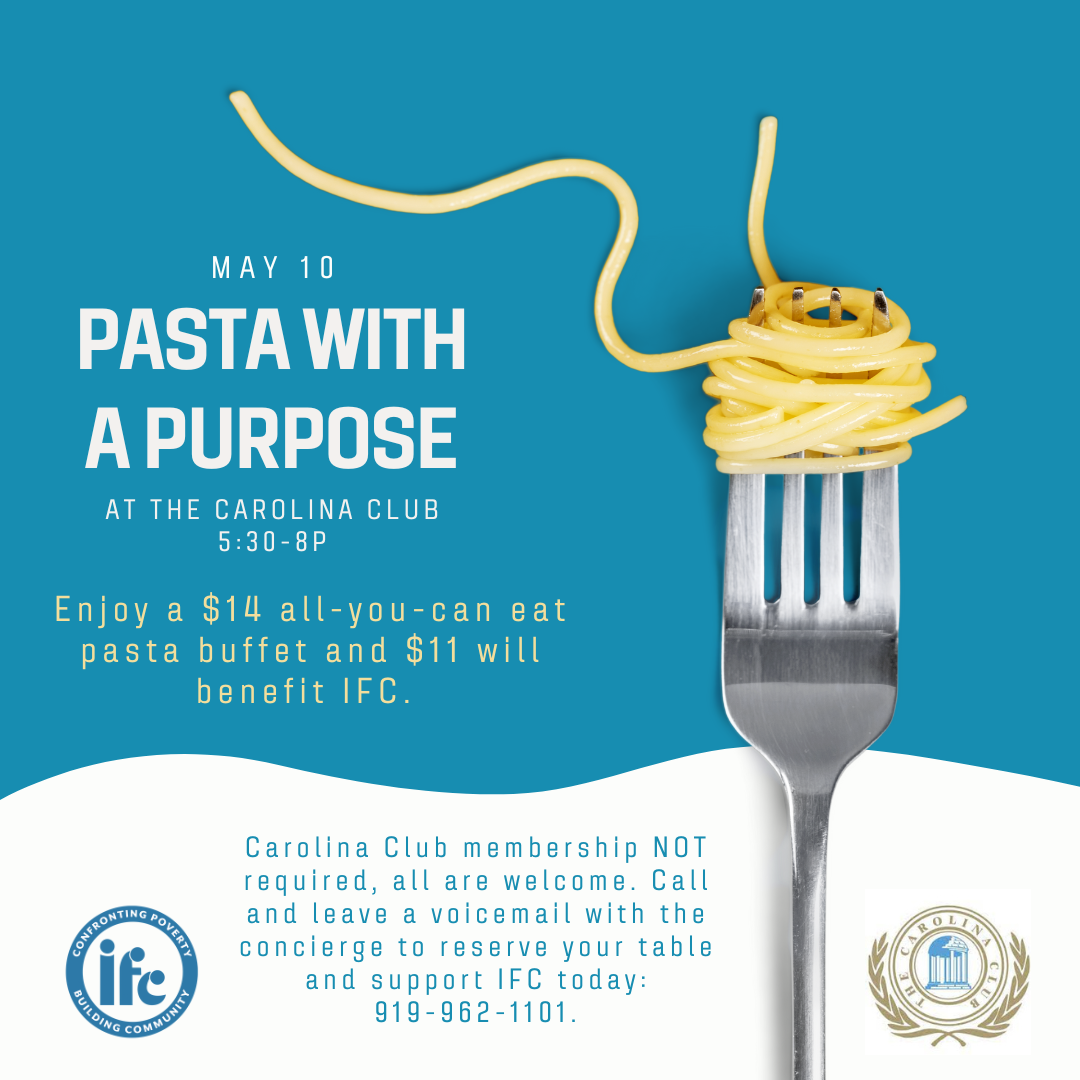 What a beautiful evening this was! Thank you to everyone who dined with us.
We raised more than $1,500 and broke attendance records! Most importantly, we gathered around our shared goal of creating a community where everyone has what they need. Thank you!
---
Do you love pasta?! It's even better when you're eating for a good cause.

Pasta with a Purpose at The Carolina Club is a $14 all-you-can-eat pasta buffet, $11 of which benefits IFC. Anyone can make a reservation for dinner that evening, membership is NOT required. Call the concierge today to make your reservation at 919-962-1101.