IFC's REAL Transformation initiatives are how we directly live out our mission to confront the causes of poverty in our community. Current initiatives include: Activate! IFC, Meeting of the Minds and Housing Advocacy, and REAL Transformation Team.
Activate! IFC
A civic engagement and leadership project, Activate! engages our members and residents with the goal of becoming more involved in the political process.
Until election day in November 2020, the Activate! team will train volunteers and register voters, learn from community leaders about how the local political process works, host a monthly power hour event, and get out the vote! If you are interested in joining the A-Team, contact Quinton Harper at getactivated@ifcmailbox.org.
In this video from July 2020, meet members of the IFC community and hear why they're Activated! and registered to vote. IFC's residents are pushing for change in November, are you?
Activate! members in this video are voting in November to build and empower communities. They're voting for resilience. Why are you voting?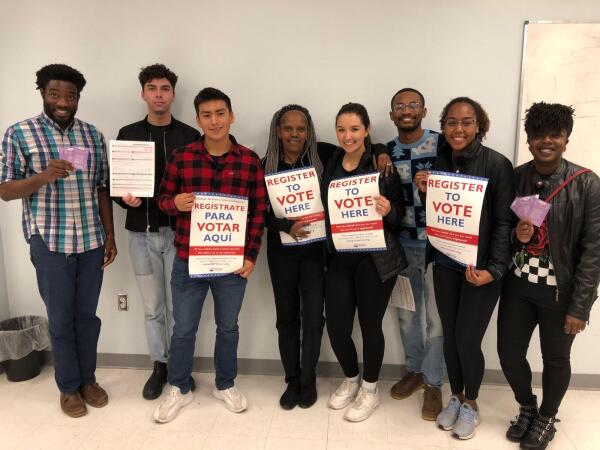 A group of community leaders and allies that meets at Community Empowerment Fund and advocates for priorities identified by our low-income community, which would facilitate their full participation in our life together. Housing advocacy is coordinated through involvement with the Orange County Affordable Housing Coalition.
Advocacy priorities include:
More affordable housing for people making up to 30 percent of area median income.
Accessible public transit
Living wage jobs
R.E.A.L. Transformation Team
Race. Equity. Action. Leadership.
IFC's racial equity team meets monthly to advance equity within IFC and beyond.