Community Market (Food Pantry)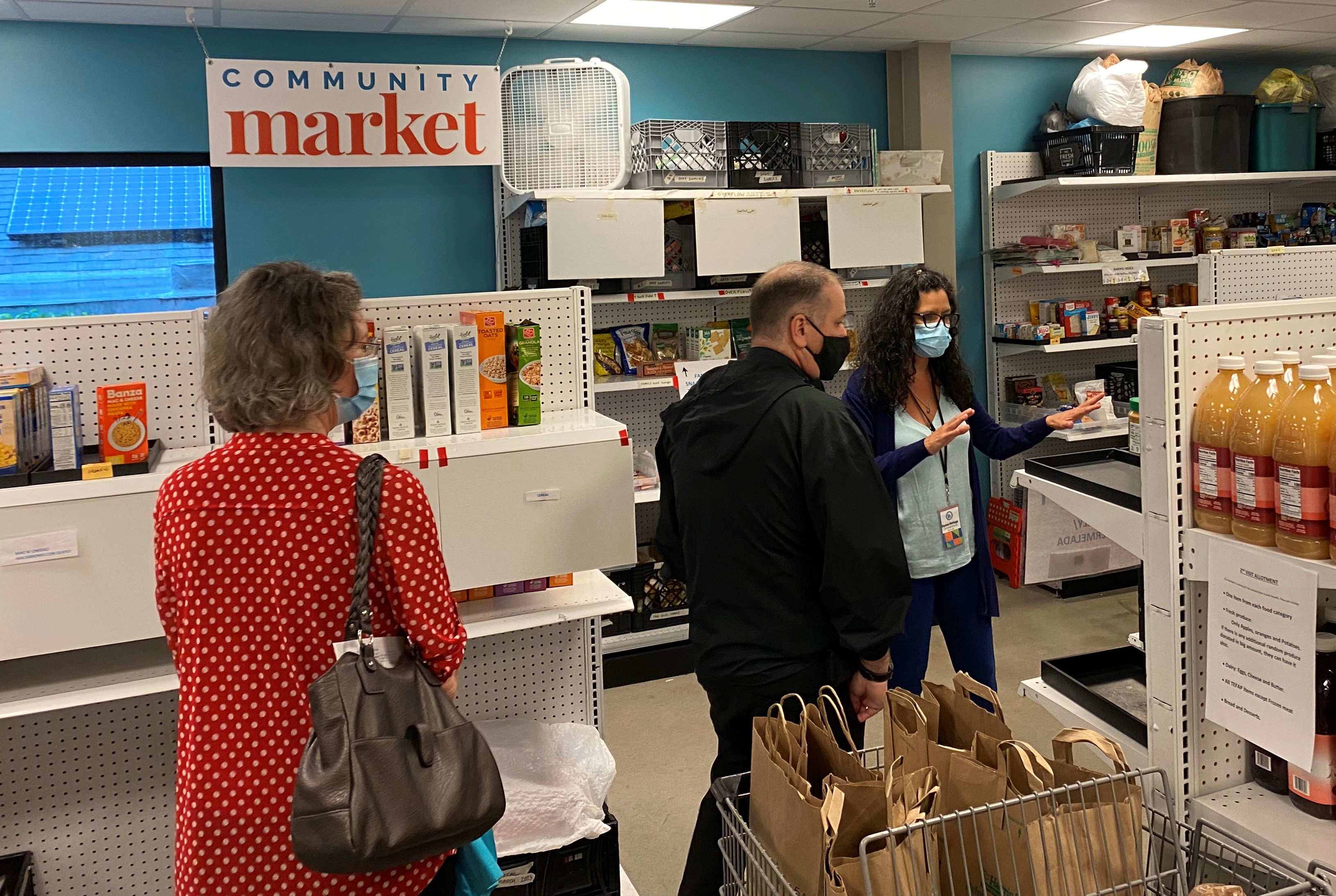 The Community Market makes available fresh produce, pantry staples, and hygiene items at no cost to households where someone lives or works in Chapel Hill or Carrboro. We also provide holiday meals in November and December. To work with shoppers and stock shelves, IFC relies on daily volunteer power and donations from individuals, congregations, community food drives, civic groups, grocery stores, and more. The Market also partners with Farmer Foodshare and Weaver Street Market to provide fresh locally-grown produce. Want to give to the Market? Please see our list of current needs.

Our staff is ready to welcome you!

---
HOW TO GET GROCERIES

The Community Market is open at IFC Commons, 110 W. Main Street in Carrboro on the J Bus Line by appointment Monday-Friday. Please call 919-929-6380 and press"0" to schedule a pick-up time.
FOOD AND OTHER DONATIONS
Please bring small deliveries for the Market to the first floor and speak to the receptionist.
If you have a delivery for the Market that is larger than 5 bags, please bring to the loading dock at the rear of the building, off of Weaver Street between 201 and 203 (El Centro Hispano and Mosaic, formerly Provence). There is a doorbell you can ring and someone can get a cart to help unload Mon-Fri betwen 9am-4pm. If you have any questions, please call 919-929-6380 x2000 ahead of drop off. Please do not leave items outside after hours.