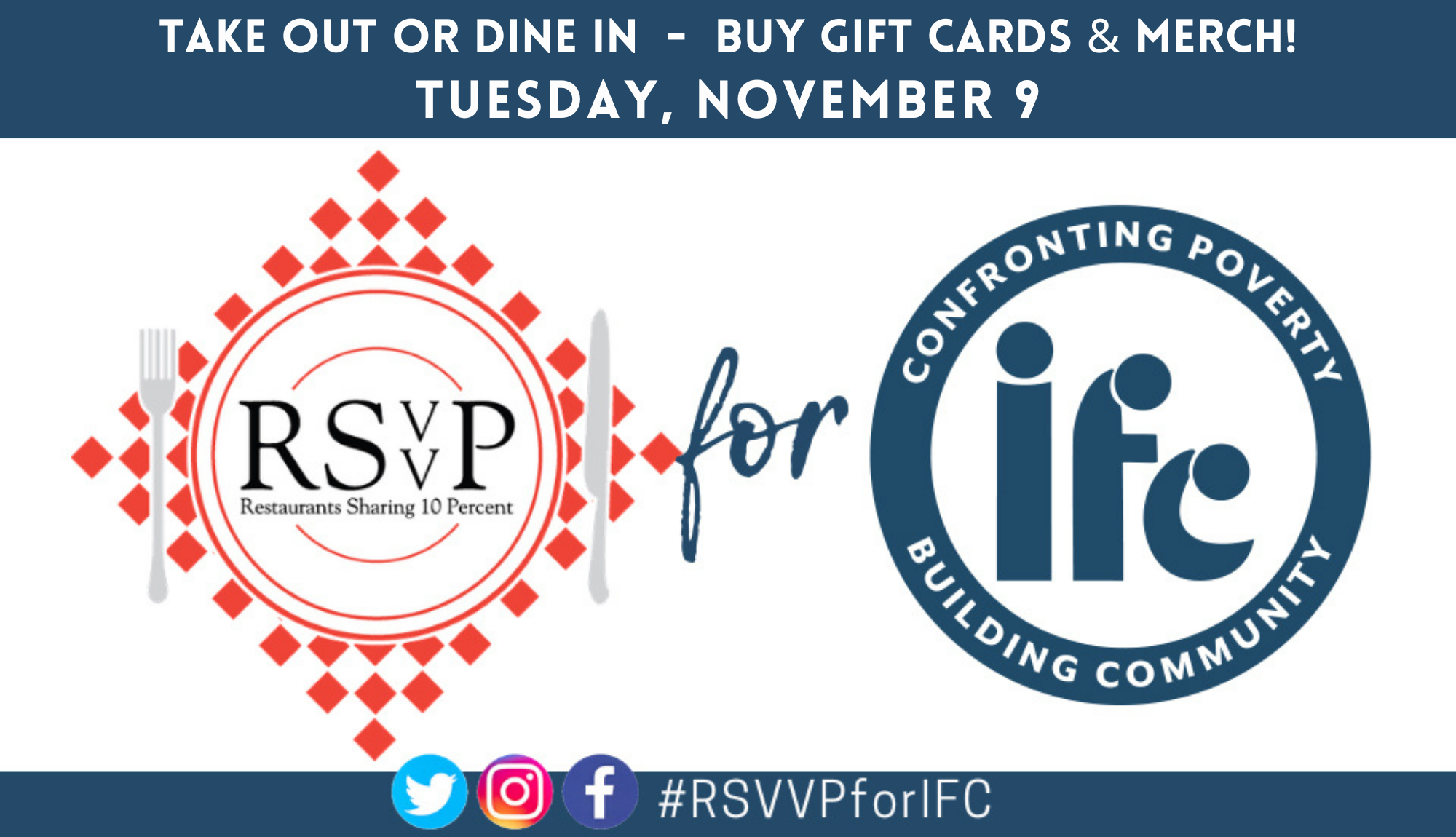 This year marks the 32nd anniversary of RSVVP (Restaurants Sharing 10 Percent) Day!


What is RSVVP?
RSVVP is the second Tuesday in November when participating restaurants (listed below) agree to donate 10% of their earnings to IFC's food security programs. Since the event's inception in 1989, this partnership between restaurants and IFC has raised hundreds of thousands of dollars to relieve hunger right here in our area.
RESTAURANTS: PLEASE email Jennifer Gill to SIGN UP and HELP ALLEVIATE LOCAL HUNGER.
PATRONS: Save the Date! VISIT your FAVORITE RESTAURANTS for a meal, gift card, or merch on NOVEMBER 9, 2021.
Thank you!
Together we will continue to work through the challenges our community faces.