3/22 Update: IFC's Food Pantry is Moving (Temporarily!)
During the week of March 25 - 29, IFC administrative offices, the Food Pantry and Emergency Financial Assistance programs are closed to temporarily re-locate from Main Street in Carrboro to 100 W. Rosemary Street in Chapel Hill.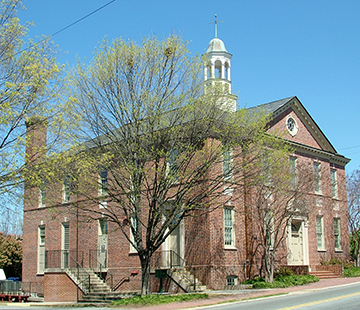 Will the Food Pantry close during the move? 
YES. The Food Pantry, Emergency Financial Assistance, and offices will close March 25-29 to pack and move. We plan to re-open on April 2 at 100 W. Rosemary Street, Chapel Hill.  The Community Kitchen will operate as normal.
How can I reach IFC staff March 25-29?
Phone and computer systems for Food Pantry and Administrative staff will be down intermittently, especially March 27-28. Community House, HomeStart, and Community Kitchen will operate as normal.  Please leave a message or email, and we will get back to you as soon as possible!
Where should food donations be delivered?
Through March 26, please continue to bring food donations to 110 W. Main Street, Carrboro.

On March 27, we are not able to accept donations.

Starting March 28, please bring all food donations to 100 W. Rosemary Street, Chapel Hill.
Has the FoodFirst Campaign goal been met?
Not yet! We still have to close that final gap and 
welcome your donations
. More than 450 donors are supporting FoodFirst so far, and we are working hard to finish fundraising as soon as possible.
Can the Food Pantry really fit in Old Town Hall? How long will it be there?
It's gonna be cozy! Construction should take about one year, and then all IFC programs and offices will move out of Old Town Hall and back to Carrboro.
We are grateful for the Town of Chapel Hill's partnership in making this happen and for the extra flexibility of our members, volunteers, staff and supporters in the upcoming transition.