Orange Literacy's supply drive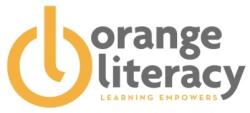 Looking for a quick yet meaningful way to get involved in your community? Participate in Orange Literacy's supply drive for Make a Difference Day! Orange Literacy is an independent, community-based, volunteer-driven organization dedicated to making literacy available to all.  We provide free, individualized literacy instruction to anyone living or working in Orange County, who would like to improve their reading, writing, basic math or English language skills.
Orange Literacy sponsors a Creative Writing Workshop at IFC's Project HomeStart and Community House every Tuesday night. Participants are given 2-3 writing prompts, and then after some independent writing time, any participant willing to share his or her ideas has an opportunity to do so. The purpose of this program is to provide a friendly environment for participants to find their voice, share their stories, and build their confidence. Orange Literacy recruits volunteers to facilitate the workshops, and also supplies notebooks, pens and pencils. Many of the participants continue their writing beyond these workshops, and oftentimes have no way of saving their work as they complete it on computers.
We are asking the community to help these participants by providing notebooks, pens, pencils and USB flash drives (thumbdrives) of any size. The materials can be new, or gently used. The drive will run from Wednesday, October 14th until Friday, October 23rd as part of Make a Difference Day, the largest national community service day. Drop Boxes will be available at the Orange Literacy office in Carrboro, the Carrboro Recreation and Parks Department, and the Chapel Hill Public Library. Any questions can be directed to Orange Literacy's AmeriCorps Members Kali (kabusharr@orangeliteracy.org) and Michaela (mashworth@orangeliteracy.org). Thank you so much for your participation!
Orange Literacy:  200 N. Greensboro Street Suite C-2 - Carrboro, NC 27510
Carrboro Recreation and Parks Department:  301 W. Main Street - Carrboro, NC 27510
Chapel Hill Public Library:  100 Library Drive - Chapel Hill, NC 27514