Welcome Anna K. MacDonald!
Inter-Faith Council for Social Service Welcomes
New Director of Development: Anna K. MacDonald, MSW/M.Div.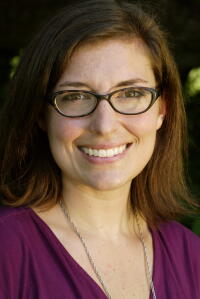 The Inter-Faith Council for Social Service is delighted to announce that Anna K. MacDonald has accepted the position of Director of Development and will begin her work on August 7, 2017.
A Durham native, Anna has worked in Triangle non-profits since college and volunteered with them since she was a kid. She invested the last five years of her career supporting development and communications at the Center for Child and Family Health and Carolina Farm Stewardship Association. Before that, Anna coordinated the Triangle gleaning program at Society of St. Andrew, connecting local farmers with surplus produce to organizations, including the IFC, that feed our hungry neighbors. She continued her volunteer service with terms on the Open Table Ministry board of directors and the Orange County Affordable Housing Advisory Committee.
Anna loves to listen to people's stories and support their dreams, which led her to pursue a Masters in Divinity from Duke University and a Masters in Social Work from UNC-Chapel Hill, following a degree in photojournalism.
Her commitment to hospitality was nurtured around her parents' kitchen table, where everyone is welcome. She learned that if we share, there will always be enough.
There are too many things Anna wants to do in her free time: cook good food and eat it with friends, read, weed flower beds, play the piano, run. She believes passionately that whole hog Eastern NC BBQ is the real deal, and she is lucky to be aunt to one of the cutest nephews in the world.
Anna is thrilled to join the team at the IFC and looks forward to helping the community identify and share its gifts and resources, so together we can make sure that everyone has enough.